Selling your home can be easy. Let our experienced staff help you make it happen.
Julie Davis Sells Homes is comprised of a team of local real estate professionals committed to selling some of the most desired homes in Greater San Jose. Selling these "right addresses" is the mission of Julie Davis Sells Homes. Let us know what you're looking for. Please take advantage of the helpful tools on this website, including our exclusive Greater San Jose Real Estate search, but also feel free to contact us personally.



Julie Davis
Ranking 1% Out of Over 19,000 Agents in
Santa Clara County.

Respected by her peers, Julie lives for you clients. Having been raised in the Bay Are Julie lives for the thrill of Real Estate as well as for her customers. She has 15+ years of extensive Real Estate experience with over $37 million + om sales each year. She is a graduate from USC with a Bachelor of Science in Business and minor in Entrepreneurship. With her constant legal and Real Estate education, she pusher her knowledge to the next level while never forgetting why she is hired in the first place: To be a master of her industry for clients most important, emotional and biggest decision of their lives.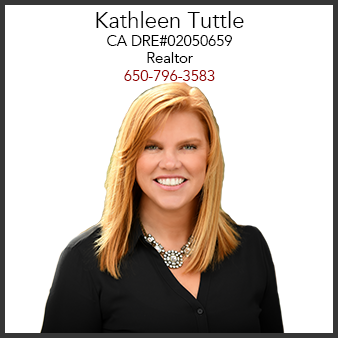 Katy Tuttle
Born and raised in the Bay Area from Peninsula to San Jose, Katy has had a vast 12+ year career in sales and sales management where she has learned to push for her clients to meet their goals and needs. She has the ability to master customer service as well as had the opportunity to negotiate on multi-million dollar deals in her sales career. She has the capability to help clients with all real estate needs from start to finish plus even after the close of the transaction. With a Bachelor's of Science degree in Psychology from Santa Clara University, Katy understands how both sides of the transactions are reacting and envisioning the deal.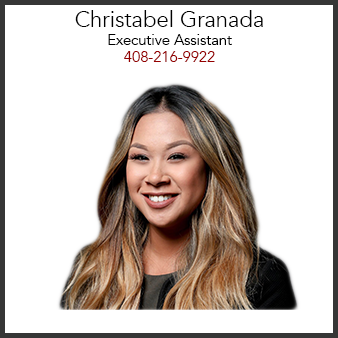 Christabel Granada
Christabel's customer service experience is extensive. With 11 years in the industry ranging from retail sales. Direct Marketing and property management her passion for building relationships and helping others is why she chose Real Estate as her profession. Stepping out of sales and into an operations role her goals are to leverage her team by ensuing every transactions run smoothly from start to finish as well as providing excellent customer service to each client by meeting all of their expectations.